If your vehicle keys have been lost or stolen, look no further than Speedy Keys. At Speedy Keys, we are expert auto locksmiths with a wealth of experience in providing replacement car keys for clients across Essex. Whether you are looking for new keys for a car, van or truck, we can supply replacement keys for all types of vehicles. We take pride in our ability to provide a cost-effective and efficient service that will ensure you are back on the road in no time. Furthermore, we can supply new keys for all makes and models of vehicles. Having been in the auto locksmith trade for many years, our team of experts have developed a unique and unrivalled set of skills that allow us to carry out all of our work in a flawless manner. Our prices are highly competitive and our communication is second-to-none.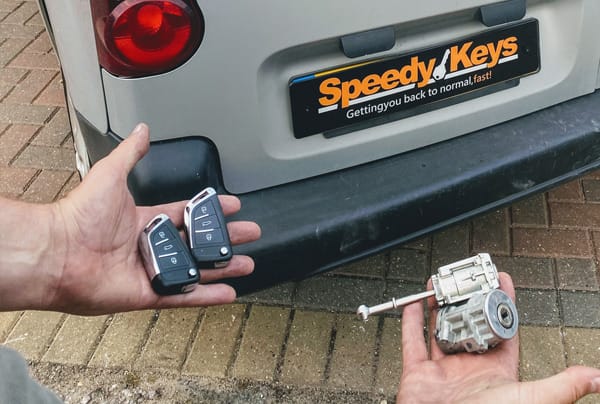 We understand the stress that can be caused when your car keys are lost or stolen. For this reason, we aim to offer a hassle-free service that guarantees a rapid solution to your problem. Our 24-hour emergency service ensures that no matter the time or place, we have got you covered. Car key cutting is an extremely specialist field. For this reason, it is important that you put your trust in the hands of true auto locksmith experts to carry out any key cutting work for your vehicle. We can guarantee that our auto locksmith service will provide endless convenience and have built ourselves a sound reputation within the auto locksmith trade for our flawless customer service. We truly believe in quality workmanship and carry out all replacement car key work to the highest standard.
So, if your car keys have been lost or stolen, get in touch to find out how we can assist you.
Contact Us
Areas we cover
Our services are available 24 hours a day, 7 days a week. We operate throughout Essex, including;
Chelmsford
Braintree
Witham
Grays
Billericay
Havering
Thurrock
Harlow
Stanstead