Smart Car Key, Lost? Stolen or Faulty?
At Speedy Keys we provide expert car locksmith services for smart key replacements. You can see all of the areas that we cover here.
Whether you've lost your keys or had them stolen, been locked out of your car, need replacement keys or spare keys, at Speedy Keys we are here to assist you.
We pride ourselves on delivering a stress-free and reliable service at an affordable price. Over the years, we have built a sound reputation within our industry by being reliable and effective at what we do!
Here at Speedy Keys, we understand the inconvenience caused when you're unable to get into your vehicle. Whether you have locked your keys inside your vehicle, or have lost your keys, the most important thing to remember is to not panic. We understand that if your child or pet is inside your locked vehicle, there's a matter of urgency to gain access, but keep yourself calm, Speedy Keys here to offer a quick resolve.
Our team of professionals are here to help you 24 hours a day, 7 days a week. Call us whenever you require the services of professional car locksmiths for your smart key replacement.
Smart Key Replacement
A smart key is designed to allow entry into a vehicle electronically, modern cars may come standard with a smart key, while others may require an upgrade.
Smart keys contain a specialised chip inside that's allocated and recognised by your car giving you better access, letting you unlock your doors, boot, raise the car alarm, and more, all from a distance.
Like with any electronic device, you can encounter issues and faults with your smart key, electronic faults can cause a smart key to not work as intended, at Speedy Keys, we can provide a high-quality replacement for any smart key.
When looking into choosing an auto locksmith, you want to choose an esteemed company that can deliver an efficient experience and resolves your issue competently.
Speedy keys can offer emergency callouts within the hour that will cost you much less than your breakdown provider.
Why Smart keys?
Smart keys can greatly reduce the risk of locking yourself out of your car.
Being able to access your car remotely means you're less likely to be separated from your keys as they won't always be required in the car to keep it running.
When looking for a smart key replacement look no further than Speedy Keys, we have it covered.
Available 24 Hours Day, 7 days a week.
Quick, Easy & Reliable service, one hour call out response.
Low costs for replacement keys across all makes and models.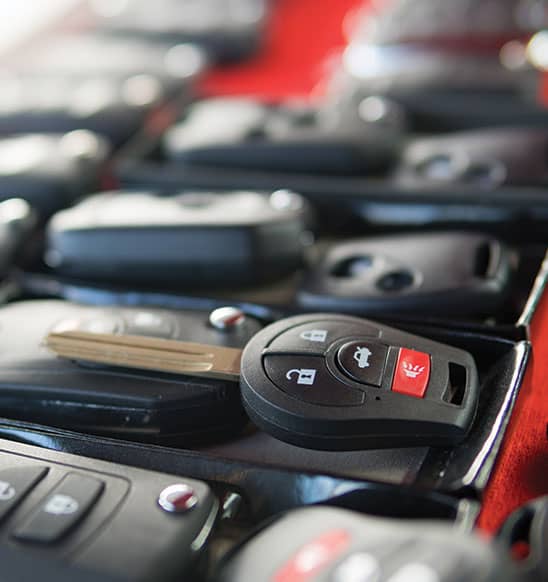 Contact Us
Areas we cover
Our services are available 24 hours a day, 7 days a week. We operate throughout Essex, including;
Chelmsford
Basildon
Colchester
Brentwood
Braintree
Witham
Romford
Grays
Billericay
Southend-on-Sea
Havering
Thurrock
Harlow
Stanstead