Speedy Keys are a reliable, well established Auto Locksmith in Essex. No matter the issue, we are guaranteed to solve all of your car key problems. Offering a 24 hour service, we can be there when you need us and we aim to reach all of our customers within the hour. All of our work is carried out in a professional and timely manner, and we take pride in our ability to provide an unrivalled service.
Quality Auto Locksmith in Essex
Have you broken your car key? Have they been lost or stolen? We have been locksmithing for over 20 years, so we are well equipped to provide a quick and effective resolution to any car key troubles that you might have. As leading specialists in the auto locksmith trade, we pride ourselves on our extensive set of unique skills. Further to this, we continuously invest in top tier equipment so that we can provide our customers with the best service possible. We go above and beyond for our customers. Speedy Keys are also a trusted member of the Guild of Master Locksmiths. So, with our services, you can rest assured that your vehicle and keys are in safe and reliable hands.
We understand how stressful these situations are. For this reason, we offer a stress free and reliable service for our customers. Not only are we extremely efficient at what we do, but all of our services are priced affordably at highly competitive rates. We do not overcharge, and our services are extremely cost efficient. However, they do not lack on quality. As a result of the unmatched services we deliver, we have built an excellent reputation within the auto locksmith industry. Our customers say -
"I called the Speedy Keys Service as I had lost my car keys with no spare! They arrived within 45 minutes and complete the job within half an hour. They cut me a normal key and a spare key, absolutely amazing service and such lovely men!! They saved my life!! Hopefully I don't ever find myself in that situation again, but if I did I would definitely use these guys! Would highly recommend to anyone!" - Alexandra
"Highly recommended! Great service, I was unable to start the car so was really stuck. Came to me the next day and diagnosed the problem quickly. Fixed within half an hour and even got me a second key sorted too. Thanks guys!" - Sam
"Highly recommended.. Had another locksmith trying to programme my key for over an hour, told me I had to go to main dealers or just scrap the car as was no good. Called this company and within half an hour he was out to me and 5 minutes later he programmed my key and had my car up and running! Would never go anywhere else! Cheap prices too" - Tammy
"Great service at half the price of main dealer and straight to my door!! would thoroughly reccomend - especially for commercial vehicles. Couldn't have been better!" - Mark
Dedicated to providing you with a superior service, Speedy Keys put our customers at the heart of what we do and we ensure a rapid and hassle free service.
What We Offer
Van And Truck Keys
Key Repair
Lost Or Stolen Keys
Spare Keys
Replacement Keys
We will develop a unique solution to fit your individual requirements. So, even if your problem is not listed, do still get in touch as we are sure to provide a resolution for you. If you have any other questions, please just call us and we will be happy to provide you with further clarification.
We'll Be With You ASAP
Here at Speedy Keys, we offer an emergency call out service. We are available 24 hours a day, 7 days a week and we travel to you. Operating throughout Essex, we can be wherever you need us to be and strive to reach our customers within the hour. You can view the full list of areas we cover here. At Speedy Keys, we are both cheaper and faster than other auto locksmith companies. We are transparent with our customers and there are no hidden fees involved with any of our services. So, contact us today.
Frequently Asked Questions
If I do not have the original key, can you still provide me with a replacement key? - Yes. We can cut keys for all makes and manufacturers of cars.
Can you repair van or truck keys? - We can. We have experience with all types of vehicles.
Can you fix my key? - Yes! From keys snapping in the lock, or keys that simply will not work, we have seen it all first hand and can provide a speedy resolution for your situation.
How quickly can you be with me? - For our emergency services, we strive to be with our customers within the hour. For any other services, we can be there whenever is most convenient for you.
Contact Us
So, for a high quality, affordable and experienced auto locksmith in Essex, Speedy Keys is your first choice. With our services, you are guaranteed a solution and will be treated with professionalism and respect. We can get to you as soon as possible, and we aim for a quick turn around time for all of our services. Contact Speedy Keys here. If you have any questions, then please do get in touch and ask. We'll be more than happy to assist you.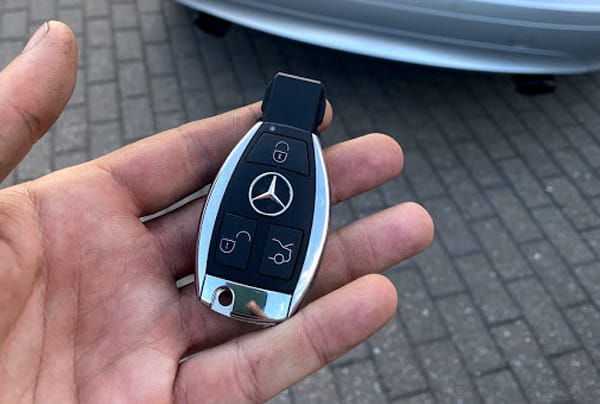 Contact Us
Areas we cover
Our services are available 24 hours a day, 7 days a week. We operate throughout Essex, including;
Chelmsford
Basildon
Colchester
Brentwood
Braintree
Witham
Romford
Grays
Billericay
Southend-on-Sea
Havering
Thurrock
Harlow
Stanstead