Car Key Replacement Benfleet
If you need car key replacement in Benfleet, then look no further than Speedy Keys. We specialise in replacement keys for a range of different vehicles. With over 20 years' experience in locksmithing, we have a vast amount of knowledge and expertise that allows us to offer an unmatched service. Based in Essex, we can travel to you. You can see the list of areas that we cover here.
High Quality Key Replacement
Have you lost your car keys? Broken a key? Or, have you locked your keys inside of your cars? No matter the issue, Speedy Keys are guaranteed to solve all of your car key problems! We understand that any car key problem is a huge inconvenience that needs to be resolved as soon as possible. In these situations, you need a reliable and affordable auto locksmith. We believe that for any car locksmith service, such as car key replacement in Brentwood, it is vital to contact industry professionals that know what they're doing. Here at Speedy Keys, our locksmiths are specialists in car key replacements. We utilise the latest equipment for all of our services, which allows us to complete all work effectively.
We can assist you with all of your auto locksmith needs. Whether you require a spare key, or key replacement for your fleet of business vehicles, we have got you covered! No job is too big or too small for us, and we are dedicated to providing all of our customers with a successful solution as quickly as possible. In no time at all, we'll have you back on the road. So, if you need a car key replacement in Brentwood, then contact Speedy Keys here.
At Speedy Keys, we will get you back to normal, fast. Above all, we pride ourselves on offering professional, affordable and reliable services. As a result of this, we have developed an excellent reputation within the auto locksmith industry. Don't just take our word for it – read what our customers have to say about us below.
"Cannot recommend these guys highly enough. Provided me with a new set of keys all programmed for my van also came to my rescue when I managed to jam a lock" - Louise
"Knowledgeable, reasonable priced and reliable. A very quick response, even on a weekend. After searching on line, I thankfully found this company! Really pleased with the time they took on a very hot day to complete the work to a high standard. I would definitely recommend them!" - Sarah
"Turned up on time. Understood what I needed and saved me money. A1. Would not hesitate to call them again." - Ben
"So I was in a tight spot when I called Dave on the Friday afternoon time. I needed new keys for my golf ready for the morning to get me and my kids to Thorpe Park. Well Dave made the time to come to my address on the sat morning. Even though he had been on the job till 1am he managed to get to me for 8:30am. I can not stress how happy I was with the service and the work that I received. Not only did he give me two keys for the price of one he made sure that I was on my way to my day out with the kids. Amazing. I would recommend his services to anyone that needs it and will also say that its great value for money. Thank you guys for getting me going again so I could enjoy my day." - William
What We Offer
As a leading auto locksmith company, we offer services to resolve any car key problem that you might have. Our services include:
Replacement Keys
Spare Key Cutting
Van And Truck Keys
Key Repairs
Lost Or Stolen Keys
Our team have years of experience and due to this, we have carried out our services for a range of makes and manufacturers. We are also a trusted member of the Guild of Master Locksmiths. With Speedy Keys, you can rest assured that you will receive a superior, trustworthy and reliable service.
24 Hour Services
We offer a 24 hour emergency call out service. So, when you need us most, we can be there for you. If you require a car key replacement in Benfleet, then just give us a call and we can be with you as soon as possible. No matter when your car key problems occur, we will be there to help you. With our reliable and rapid service, you can speak to a locksmith today and we will strive to reach you within the hour. Contact us here.
Frequently Asked Questions
How soon can you get here? - We aim to be with our customers as soon as possible and within the hour.
How much is a car key replacement? - The cost varies depending on your requirements, however all of our services are affordable and competitively priced.
Do I need the original key to get a replacement key? - No. We can supply and cut keys for all models and makes of cars.
Get In Touch
So, if you require a car key replacement in Benfleet, then do not hesitate to call us. Our team will be there as soon as possible. If you have any questions or enquiries, then please contact us and we will be happy to offer you professional advice.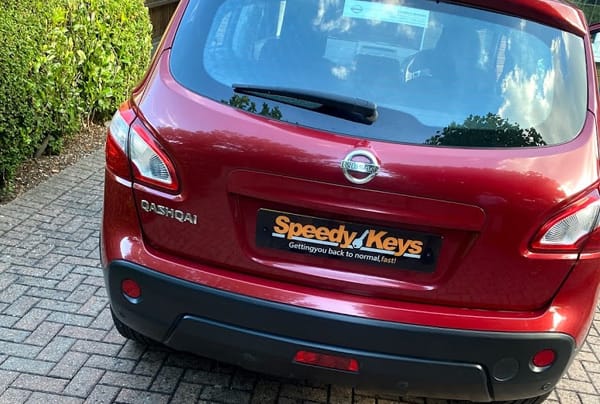 Contact Us
Areas we cover
Our services are available 24 hours a day, 7 days a week. We operate throughout Essex, including;
Chelmsford
Basildon
Colchester
Brentwood
Braintree
Witham
Romford
Grays
Billericay
Southend-on-Sea
Havering
Thurrock
Harlow
Stanstead